Three 30 mile days of cycling. Four nights of camping and local organic feasts! Three private site tours with tastings! Outstanding musical acts! Roadside performances! Lunch stops! Fully supported with mechanics & luggage van! Return shuttle service! One all inclusive experience en route to California Worldfest in Grass Valley! View the route map Wanderlust Includes! A day of farm tours at Chaffin Family Orchards Organic local feast hosted by Roots Catering Evening performances/jam sessions On-route...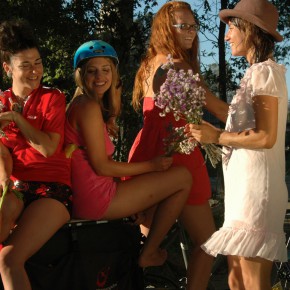 October 14–16
100 miles over 3 days
Discover the future of organic farming in three mellow days on the San Mateo Coast. The Slow Coast Bicycle Tour is an indulgent taste of incredible food crafted for anyone with a bicycle, passion to learn, and  a love for food from the source. Fully supported by on-bike mechanics, guides and a luggage van, this all inclusive event features live music, picture perfect farmlands, feisty backroads, epic ocean vistas, camping in the redwoods, fruit-picking, tastings,...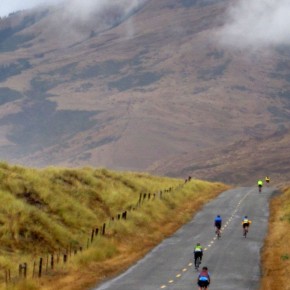 Third weekend in September
100 miles over 2 days
A Chico VELO classic! Spend a weekend riding among redwoods as we tour between quaint coastal towns the vicious climbs of California's Lost Coast. We begin Saturday with 65 miles along the lush Eel River, through the Avenue of the Giants, the Rockefeller Redwoods and up the looong and lonely climb of Panther Gap, then it's all downhill to the Honeydew. Sunday is 35 miles of seaside riding and the mythical "Wall." You'll go home...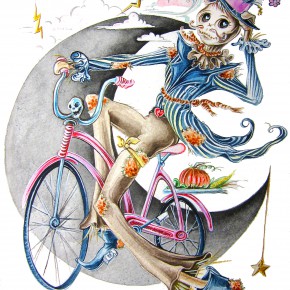 October 2012
40 miles over 2 days
Wheeled Migration presents our second annual Bicycle Harvest – a costumed bike ride and overnight festival to celebrate the tradition of harvest, local splendor, and bicycles. The fully supported, twenty-mile bicycle social rolls merrily through Butte County to Chaffin Family Orchards at the foot of Table Mountain. Your luggage will be waiting for you when you arrive. Three hundred people on bicycles in costume! And that's only the commute. The Bike Harvest festivities are set...