Brad Hauskens – Minister of Utility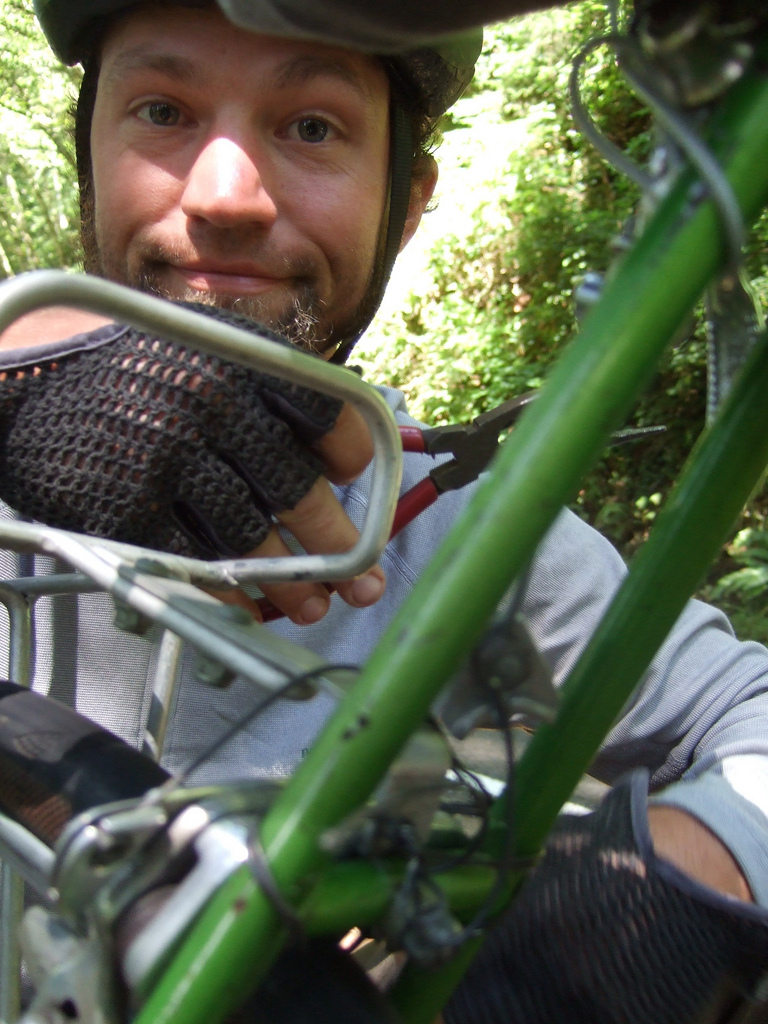 Brad is a Leo with a long love affair for bicycles. He began as a commuter at an early age, then became a roadie and finally a cycle tourist. After discovering the science of monkey wrenching his bike, he began building cruisers. He has since built up bikes of every shape and purpose.  Brad rarely meets a bike he doesn't like.
After riding the inaugural WM in '08, he fell in love with the simple beauty and challenge of cycle touring. As WM's minister of utility, he takes pleasure in diagnosing and solving mechanical issues on the road.
Brad slays it at Monster Hunter, marriage, bike polo, tradecraft, and teaching high school. If you wanna talk bikes, Brad will talk Physics with you all day. We love him.
Lisa Kieran – Adventure Specialist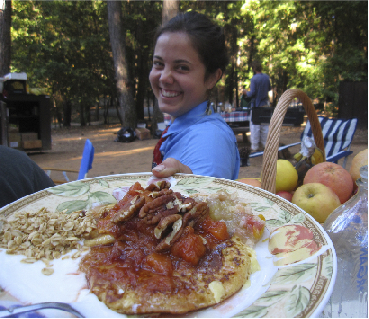 Since helping found Wheeled Migration two years ago, Lisa has enjoyed 6,500 miles of adventure, both cycle touring and commuting. Putting together her own, week-long solo cycle tour and developing bike-fixing skills along the way, she is always excited to talk bikes and cycle touring.
Wheeled Migration's resident chef, Lisa is enthusiastic to work with farmers to produce delicious, seasonal eats on tour. With experience preparing local dishes for large groups and restaurant know-how, she ministers the marriage between the home-cooked meal and the adventurous cycle tour.
When she's not on a bike, Lisa can be found working in the field at a local flower farm, or selling bouquets at Chico's Saturday Farmer's Market.
Quinn Comendant – Renaissance Strategist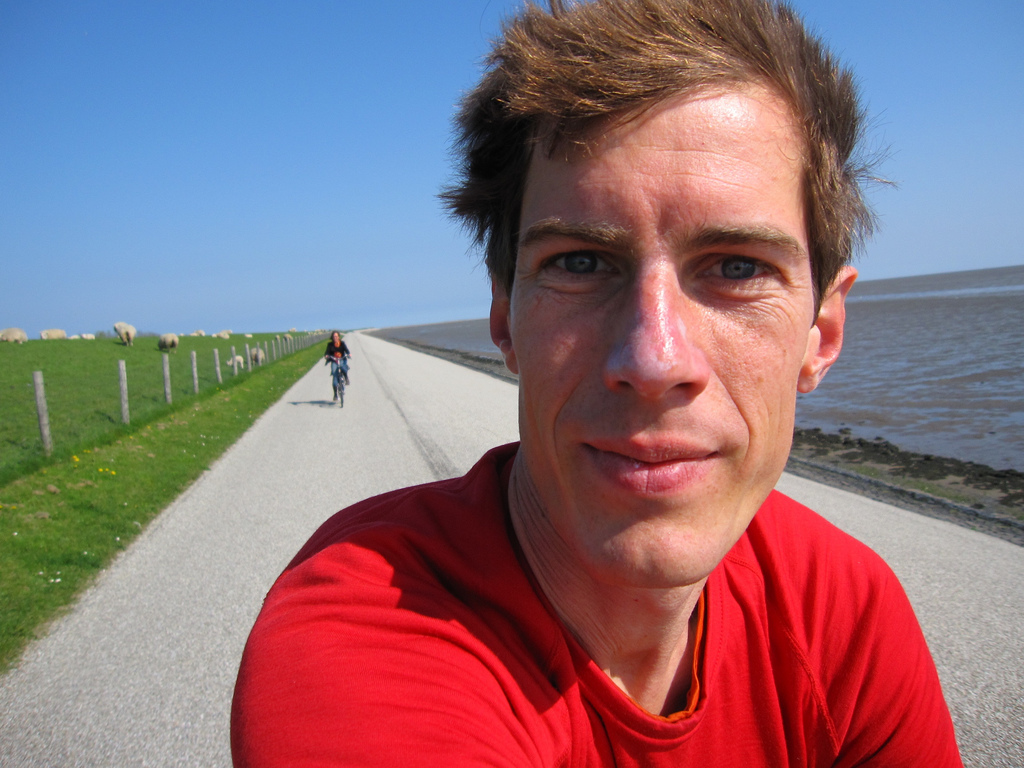 Quinn has been squinting hard for three decades in search of a truly pure view of what is. Raised amongst the bones of industry, Quinn's journey began immersed in gears grease and mechanical advantage. A slip into mathematics and biology and a career in software design, he overdosed on the abstract and stole away to adventures around the world, eventually finding reconnection to the earth through cycling.
Quinn divides his time between long-distance cycling and Strangecode, his custom internet solutions company.
Ryan Laine – Director of Dreamtime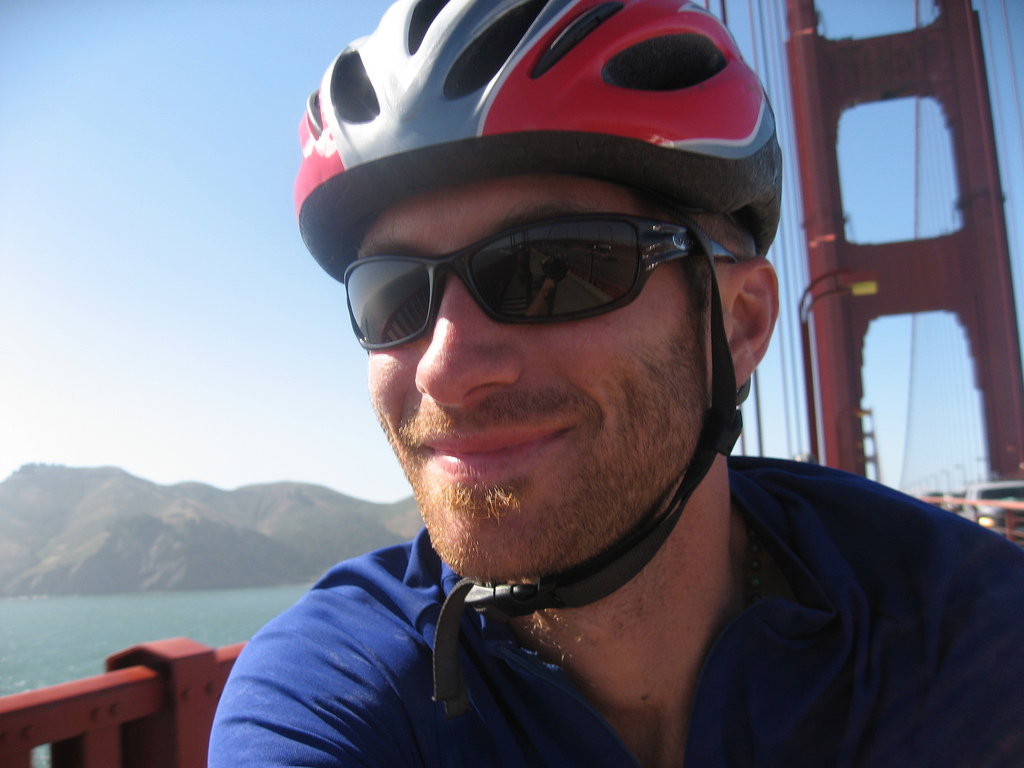 Ryan began touring after years of wondering if he could do it. "Riding in the wilderness just looks like something only hardcore thrill seekers do." Out to prove himself he left his job as a bicycle guide in Alaska and rode home to Chico. Now it's his life. "The bike is my church. WM is where the passion for touring meets my skills in business and facilitation."
With a self-designed degree from Chico State in Outdoor Leadership and Business, Ryan works to share that joy of a first tour. Trained in emergency medicine and sports massage he's happy to see you safe. When not in the WM office he's playing hip-hop drumbeats or writing a memoir about life among the Kachin rebels of Burma.